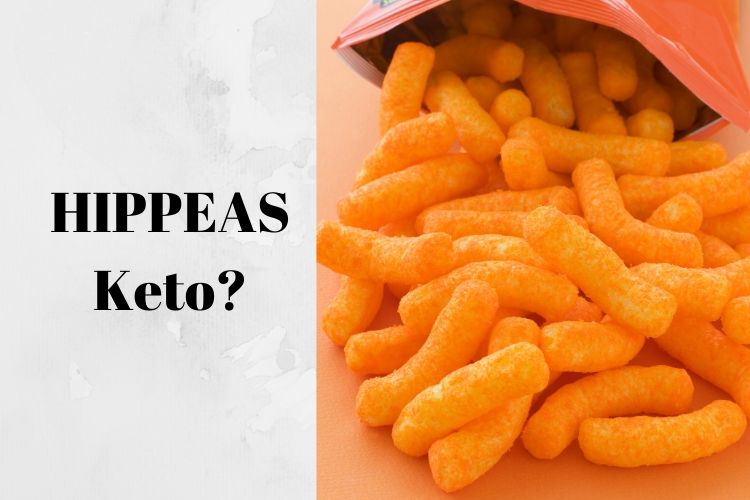 HIPPEAS are light, crispy puffs made from organic chickpeas.  They're a creation of Green Park Brands, a new food innovation company in the fast-growing Health and Nutrition market. This healthy snack only uses all natural, high-quality ingredients, yet still manages to taste great. 
Launched in 2016, HIPPEAS offer clear health benefits and unique flavours; such as, Vegan White Cheddar, Sriracha Sunshine, Bohemian Barbecue, Far Out Fajita, Pepper Power, Happenin' Hickory, Maple Haze, and new Himalayan Happiness flavor.
Eating a healthy diet can be challenging because no one wants to give up your favorite snack foods.  These organic chickpea puffs provide goodness to support good health and are much better for you than potato chips.  This snack offers peace of mind for the health-conscious.  With HIPPEAS, you can rest assured knowing that you're putting nutritious ingredients into your body.
So go ahead and try HIPPEAS today!  You won't be disappointed.  Still not sure if HIPPEAS are for you?  Keep reading to find out all the health benefits this delicious and nutritious snack has to offer your low carb diet.
How Many Carbs Are In HIPPEAS?
A 1-ounce serving of HIPPEAS contains 18 grams of complex carbohydrates, however, once you count in 3 grams of fiber, the carb count drops down to 15 grams of net carbs per serving.
Are HIPPEAS Keto Friendly?
You can enjoy a 1-ounce serving of HIPPEAS, containing 15 grams of net carbs, while following the keto diet.  Just make sure you factor this amount into your daily carb count and don't exceed the recommended serving size.
How Many Calories Are In HIPPEAS
A 1-ounce serving of HIPPEAS contains 130 calories.
Nutrition Facts
Serving Size:  20 HIPPEAS Pieces (1 ounce or 28 grams)
| | |
| --- | --- |
| Calories | 130 |
| Total Fat | 5 grams |
| Saturated Fat | 0 grams |
| Trans Fat | 0 grams |
| Cholesterol | 0 grams |
| Sodium | 134 milligrams |
| Total Carbohydrates | 18 grams |
| Dietary Fiber | 3 grams |
| Sugars | 2 grams |
| Protein | 4 grams |
| Calcium | 2% of Daily Recommended Value (DVR) |
| Iron | 8% of DVR |
Ingredients:
Organic chickpea flour, organic rice flour, organic sunflower oil, organic tapioca starch, organic seasoning (de-germed corn flour, salt, sugar, onion powder, citric acid, garlic powder, lactic acid, canola oil, natural flavor), organic pea hull fiber.
Health Benefits
HIPPEAS contain no trans-fat or saturated fat and are cholesterol-free.  They contain no peanuts, tree nuts or soy.  HIPPEAS Organic Chickpea Puffs are USDA Certified Organic, Certified Gluten-Free, Vegan, Non-GMO, and Kosher.  They contain no artificial flavors either.
These snacks are high in fiber to help regulate digestion.  They're also a good source of protein – the building block of hair, skin, nails and muscle tissue.  
HIPPEAS organic chickpea puffs also contain calcium and iron.  They're also relatively low in sodium, containing only 140 milligrams in each recommended serving and won't send your blood pressure soaring sky high like potato chips.
Side Effects
HIPPEAS are likely safe for most people in normal food amounts.  As with most snack foods, eating too much of them could lead to weight gain.  To avoid this long-term side effect, only consume the recommended serving size.
HIPPEAS are composed mainly of organic chickpea flour, organic rice flour, organic sunflower oil, organic tapioca starch, and organic seasoning and spices. These are healthy ingredients and gluten-free; however, the combination of these ingredients may cause abdominal discomfort like flatulence, bloating, or cramping. 
HIPPEAS contain no tree nuts, peanuts, wheat nor soy – some of the most common allergens.  So you're safe to eat them if you have allergies to the aforementioned foods.  If you are allergic to any of the ingredients listed on the packaging, you should avoid consuming HIPPEAS.
HIPPEAS versus Potato Chips
To get a little perspective, let's compare the health benefits of HIPPEAS over potato chips:
Potato chips are high in trans-fat and calories, while containing little protein or fiber.  A diet high in trans-fats can lead to many diseases, namely heart disease, cancer, Alzheimer's disease and diabetes. 
Potato chips are also chock full of sodium, which can cause hypertension and high blood pressure. 
Observational studies confirm that potato chips have long been associated with weight gain and obesity.   In fact, one of those studies even ranked potato chips as the food most likely to cause weight gain.  
Potato chips also contain acrylamide, a chemical known to increase your risk of developing various forms of cancer.  Evidence from animal studies indicates that acrylamide causes damage to DNA on a cellular level.
HIPPEAS, on the other hand, contain only healthy fat (no trans-fat or saturated fat).  They're low in sodium and contain only natural ingredients.  They're lower in calories than potato chips and do not contain as many refined carbs. 
The carbohydrates in HIPPEAS come from chickpea flour and rice flour.  They're free of wheat flour, so if you're allergic to gluten, these snacks won't damage your intestinal lining. 
There's no question that HIPPEAS are a healthier snack over potato chips and they taste great.  Maybe not as great as potato chips, but they're still pretty good!  However, if you eat more than the recommended serving size often, they could still cause weight gain.
Where Can I Purchase HIPPEAS?
Select grocery stores carry this product and wholesale stores like Costco.  Check the health food aisle of your local Whole Foods.  If your supermarket doesn't carry HIPPEAS, you can order some online at the Hippeas web site and on sites like Amazon (where they have a high consumer rating).
Why You Should Support the HIPPEAS Brand
So many corporations are all about profits, dismissing the health and wellbeing of consumers.  The Plant-Based Snack Brand HIPPEAS is different. They're truly a breath of fresh air in the snack food market because it supports the community, the environemnt and non-profit charities, like the 'Growing Healthy Kids Campaign. 
The makers of HIPPEAS plan to donate up to $50,000 to the Whole Kids Foundation.  The HIPPEAS brand is invested in providing support grants for school gardens, salad bars and beehives.
But that's not the only way the company gives back to the community…  The HIPPEAS brand also supports Farm Africa – an organization that teaches farming to residents in Sub-Saharan Africa.
What's more, HIPPEAS are good for the environment.  Did you know that as chickpeas grow, the plant naturally releases nitrogen back into the earth?  The company vows to change the world for the better, one pea at a time.
What's the Best Flavor of HIPPEAS to Buy?
Your favorite flavor depends on your individual tastes and whether you prefer salty or sweet, zesty or tangy.  See the following flavor descriptions of each so that you can decide which flavor best suits your palate (or try them all!):
Far Out Fajita have the spicy and zesty flavors of chilli, paprika and cumin.
Sriracha Sunshine are tangy, spicy and slightly sweet to balance out the heat from jalapenos and paprika.
Vegan White Cheddar have a cheesy flavor without containing any actual cheese.
Maple Haze are sweet and syrupy but also savory in flavor.
Pepper Power uses simple seasonings of sea salt and black pepper.
Happenin Hickory contains flavors of sweet tomato, onion, garlic, and BBQ.
Fiber in HIPPEAS
HIPPEAS contain 3 grams of fiber per 1-ounce serving.
Sugar in HIPPEAS
HIPPEAS contain only 2 grams of sugar per 1-ounce serving.
Protein in HIPPEAS
HIPPEAS contain 4 grams of protein per 1-ounce serving.
Related Questions:
Are HIPPEAS Gluten-Free?
Good news for folks who are sensitive to gluten… HIPPEAS are Certified Gluten-Free, meaning they contain no wheat or wheat flour and are processed in a wheat-free facility.
Are HIPPEAS Kosher?
Yes HIPPEAS are certified as kosher.  All ingredients in this HIPPEAS and the process of preparing this snack is certified for orthodox kosher compliance.
Are HIPPEAS Vegan?
Vegans can rest assured that HIPPEAS do not contain animal products or animal by-products, nor are they tested on animals.
Do HIPPEAS Contain Genetically Modified (GMO) Ingredients?
HIPPEAS are labelled non-GMO on the packaging.  The term "non-GMO" on an organic product means it has been produced without the technology and without genetically modified ingredients, which are inspected and enforced by the USDA.